Jackie Cochran's Beech 18 donated to the Vintage Flying Museum
The Vintage Flying Museum is honored to be chosen by Tarrant County College (TCC) to be the recipient of an historic aircraft donation. The aircraft is Beechcraft Model E18S-9700, Serial Number BA-31 N13JC. This particular "Twin Beech" was the last aircraft owned by famed aviatrix Jacqueline "Jackie" Cochran.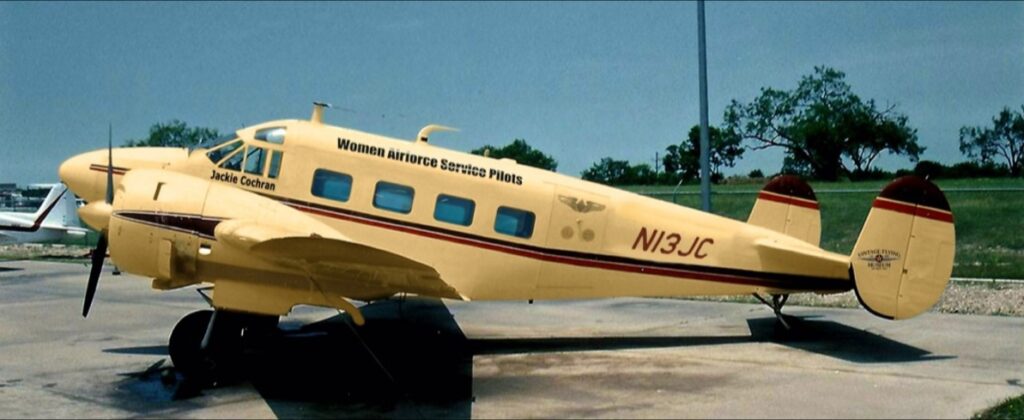 Here are just a few of her accomplishments:
Flew in the London, England to Melbourne, Australia race in 1934.
In 1935, she became the first woman to fly in the Bendix Trophy Race, which she won in 1938.
Became the first woman to make a blind instrument landing in 1937.
Set new women's records during 1939-40, in altitude and open class speed.
During World War II she was the first woman to fly a bomber across the Atlantic Ocean, leading to the formation of the Women's Air Force Service Pilots (WASP) program for which she received the Distinguished Service Medal.
Received the Harmon Trophy in 1950 as the Aviatrix of the Decade.
In 1953, she became the first woman to exceed the speed of sound.
In 1962, subsequently setting 73 records in three years. She exceeded Mach 2 in 1964.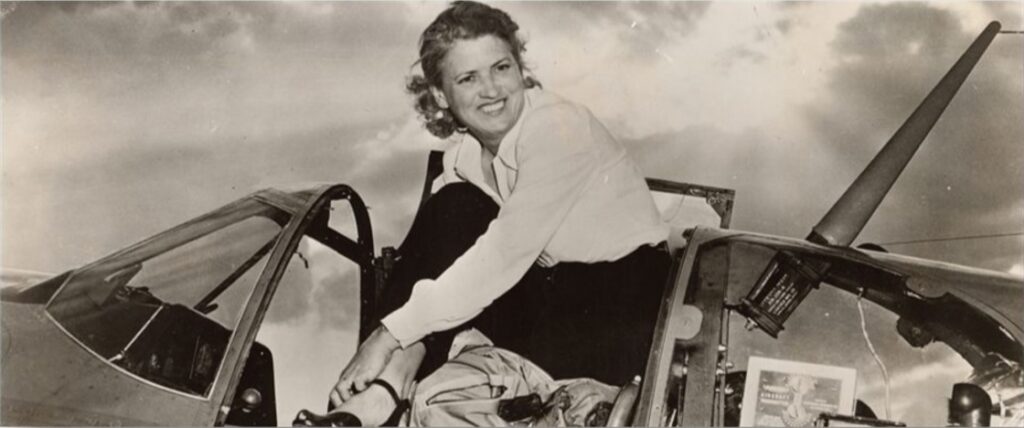 Jackie Cochran's Beech 18 was being used as a training aid in TCC's Aviation Maintenance courses. It was discovered when researching the aircraft's history that Jackie Cochran was its famous previous owner. A dedicated team of TCC volunteers worked hard to restore it, however, the college was unable to provide all the needed support and funding due to policies and regulations. The decision was made to donate the aircraft to a worthy museum and the search began for a new home. After more than a year of going through the process of reviewing proposals and vetting them, TCC chose the Vintage Flying Museum to receive the aircraft.
The aircraft was moved from the TCC Northwest Campus to the Vintage Flying Museum. The restoration process will continue with the help of many of the TCC volunteers working alongside museum volunteers. There is still lots of work to be done, and we hope to have the aircraft back in the air in 2-3 years.
Please donate to help our restoration by clicking link below:
https://www.gofundme.com/f/hollywood-bomber-twin-beech-save-it